A look inside… Rhenus logistics alongside the A58: "what matters most to us is that our staff are happy."
You may drive past Rhenus Logistics in Tilburg-Zuid on a daily basis and know how impressive the building looks. With its modern lines and huge dimensions, the building is quite an eye-catcher. What many people in Tilburg don't know is what actually happens behind the windows and doors of this beautiful building alongside the A58. So let's talk about this with none other than Operations Manager Bas van Os. Bas was born in Tilburg 42 years ago and has worked for Rhenus for three years. He recently became a manager at this magnificent location. Good to know: Bas is still looking for a lot of staff to join his team in Tilburg.
Bas's eyes light up when we talk about the beautiful building. "Gorgeous, isn't it? The building's shape is beautiful and striking, of course. But did you know that it was also the most sustainable logistics building in the world for quite some time? The building is completely self-sufficient and the work climate is excellent in terms of both temperature and light."
For example, the roof is covered in solar panels and the building uses rainwater to flush the toilets. The building has huge windows that let plenty of natural light into both the offices and warehouse. "We feel it is important to provide a pleasant work environment to our staff. Everything is arranged as perfectly as we can."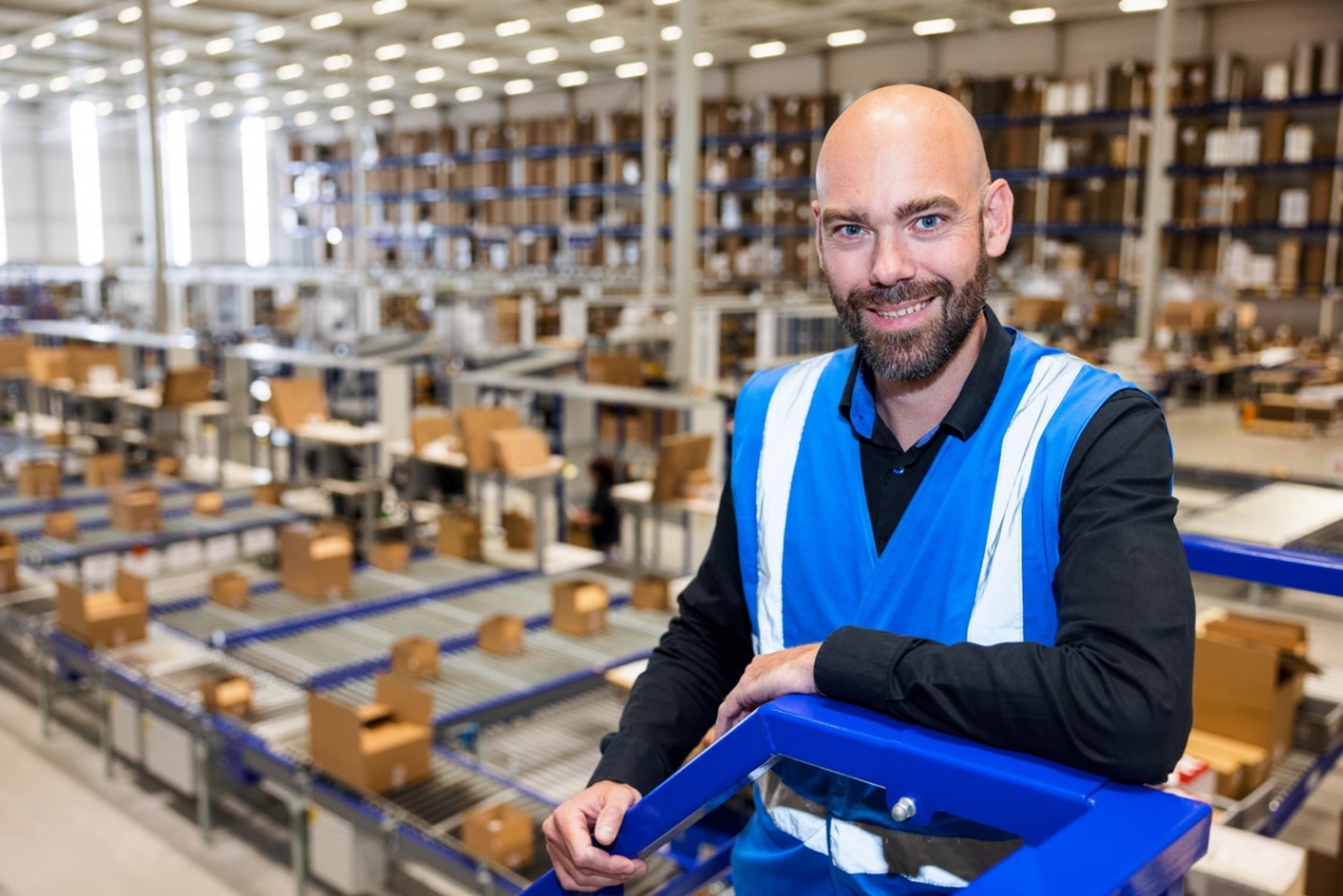 FROM HEART VALVES TO ROBOT VACUUM CLEANERS
Rhenus is a global logistics company. (Rhenus is Latin for Rhine, the river that was hugely important to the German company in the past, Ed.) The entire company employs around 33,500 people, who together generate an annual turnover of 5.4 billion euros. They do this by helping customers with their logistics issues. The Rhenus site in Tilburg-Zuid focuses specifically on customers in the medical and high-tech industries.
"We receive and store our customers' products and ship them to where they are needed. We also handle the transport for many customers." The work for our medical and high-tech customers varies greatly. "We handle heart valves and supplies doctors use in surgery, but also parts for robot vacuum cleaners and audio speakers. We receive them here, store them and then forward them to their next destination at the customer's request. What impresses me the most is that our company really has a purpose. Thanks to our employees' efforts, lives are actually being saved in hospitals."
Rhenus also runs e-commerce operations at the Kraaiven Industrial estate, so it has two locations in Tilburg. "At our Kraaiven site, we handle the e-commerce operations of a pet food and pet supplies online shop. We take care of everything for this customer, from customer service to order preparation and distribution."
TILBURG AS A LOGISTICS HOTSPOT
Rhenus has several locations in the Netherlands, two of which are in Tilburg. "There is a good reason for that. The city invests heavily in logistics, which means that Tilburg was named Logistics Hotspot of the Year twice in a row now."
Why that is? "Tilburg is very centrally located in a logistics sense. It is close to the Belgian border with access to Southern Europe, and you can easily reach Eastern Europe via Germany as well. Moreover, Europe's largest ports are just around the corner. In other words, the accessibility of the logistic flows is really perfect here."
But these perfect logistic locations also bring challenges. "You notice that many logistics companies are located in this region. This also means that we are all fishing in the same pond in terms of staff. However, our company offers a lot to make sure that people enjoy working for us and will keep working for us for a long time to come."
Bas has also noticed that the logistics industry doesn't always have an attractive image. "That's a shame. The logistics world is cool and incredibly dynamic. The logistics business is always in motion and has so much to offer. Fortunately, more and more people are now discovering this, partly because of locations like ours in Tilburg."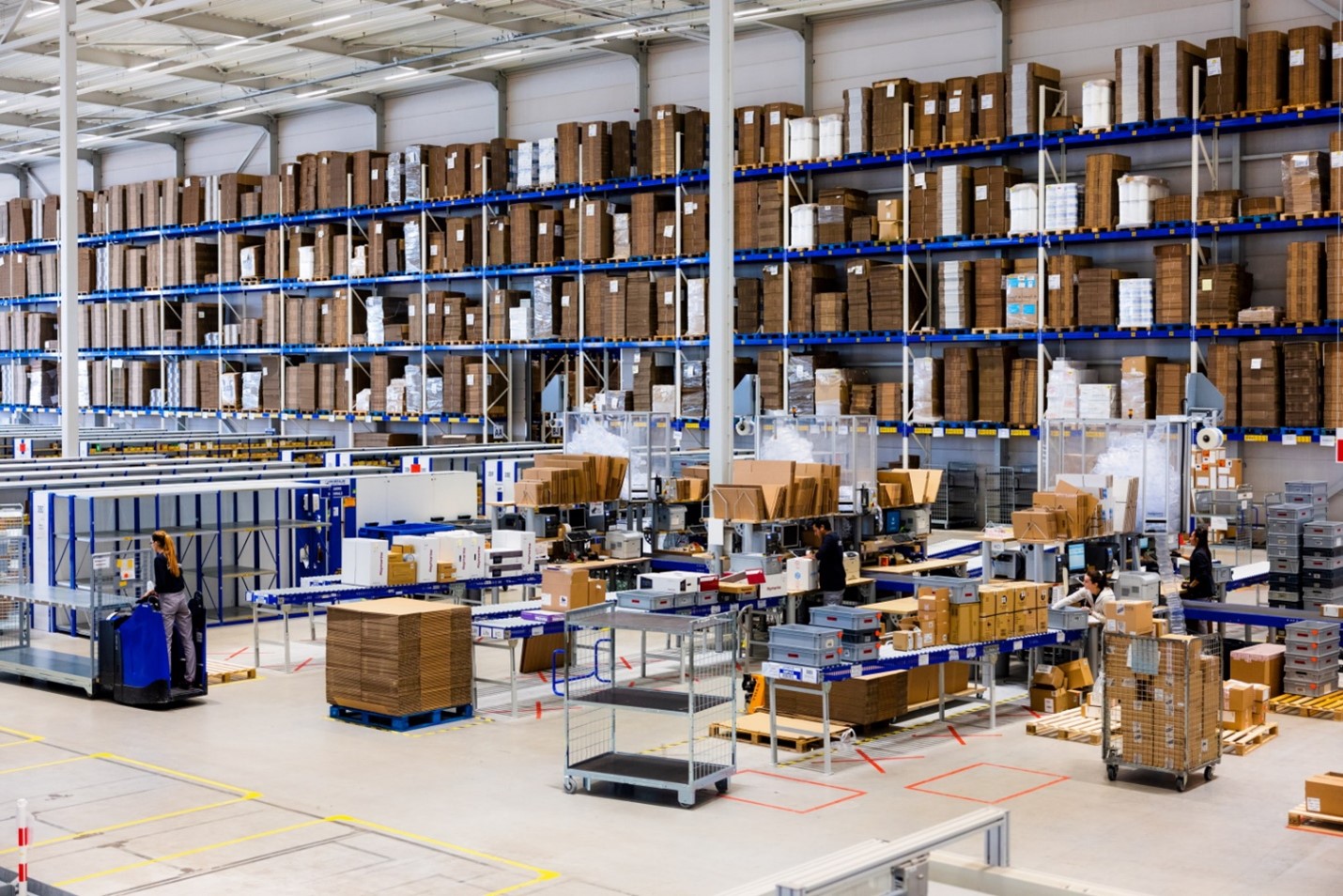 VOICE OF EMPLOYEES IS HUGELY IMPORTANT
Bas and his team of 350 employees work hard to keep their customers satisfied, but he also finds it very important that his staff are happy. "If people are happy at work, they excel. That's what matters most to me. I also think it's important for our employees to make their voices heard. If they encounter an issue, we solve it. We do all we can to make our employees' work as enjoyable and pleasant as possible."
The Rhenus organisation is therefore very flat. "The warehouse staff have their say in terms of the processes, and the managers happily slip into their work shoes to see how things are going in the warehouse. We offer a great deal of freedom, trust and opportunities to make a difference at all levels. There is a family atmosphere here and many people have become friends for life. You can see and feel that in everything we do. Think of it as the affection people have for a club. Our company's employees feel for Rhenus what football fans feel for their club."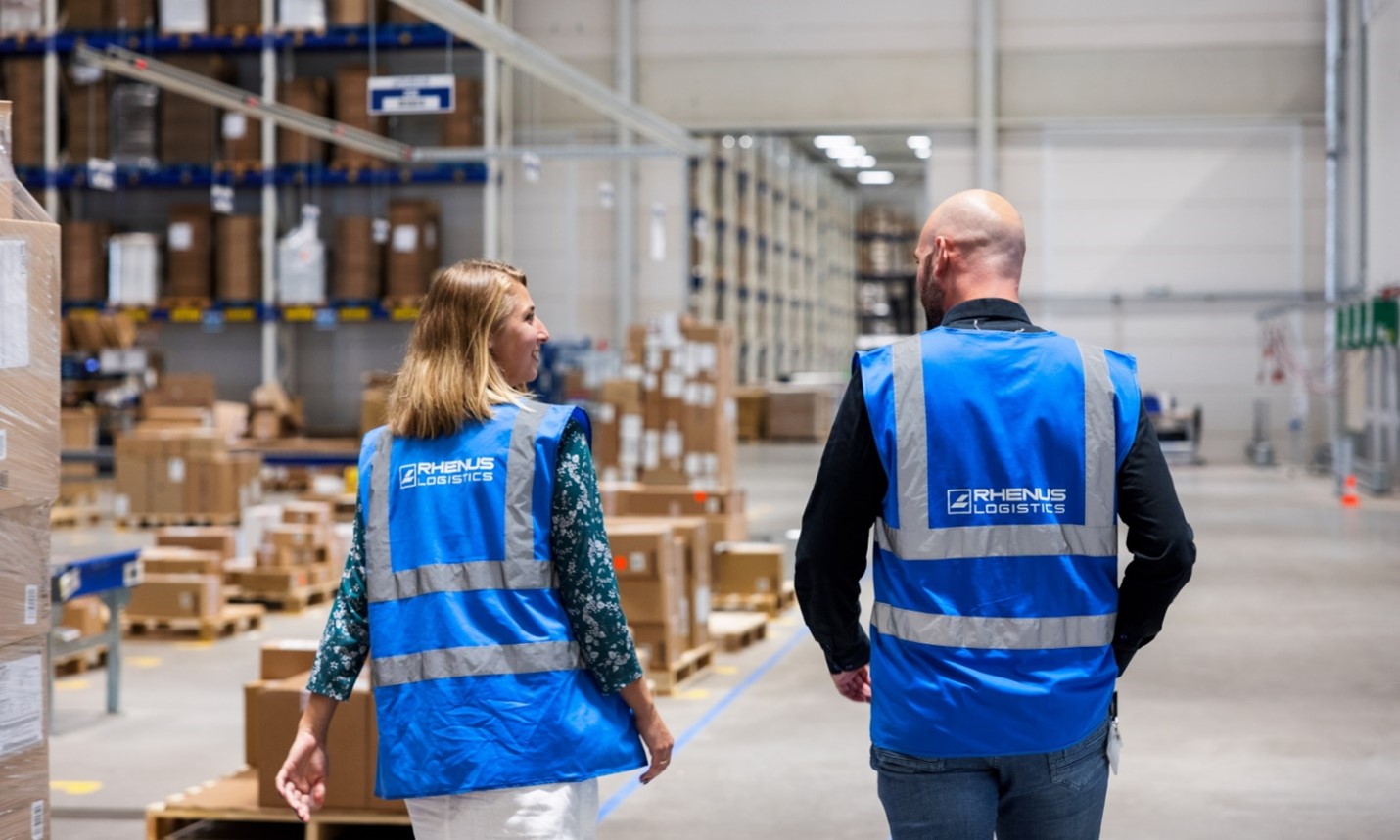 REFLECTION OF SOCIETY
No less than 37 nationalities work together at the Rhenus site in Tilburg. "I love the diversity of the people, the cultures and the backgrounds. That also helps me to become an ever better manager. It is important to Rhenus that our staff are a reflection of society. We have also set up a project with the city to give asylum permit holders the opportunity to come and work for us. We also work with educational institutions in Tilburg to offer day release programmes and work experience places."
Bas also wants to make sure his staff can continue to grow internally. "Rhenus puts a great deal of effort into talent development. You can see that many employees who are now in managerial positions have come from logistics operations. I love it when people join us as order pickers, do very well and then seize opportunities to grow in our organisation."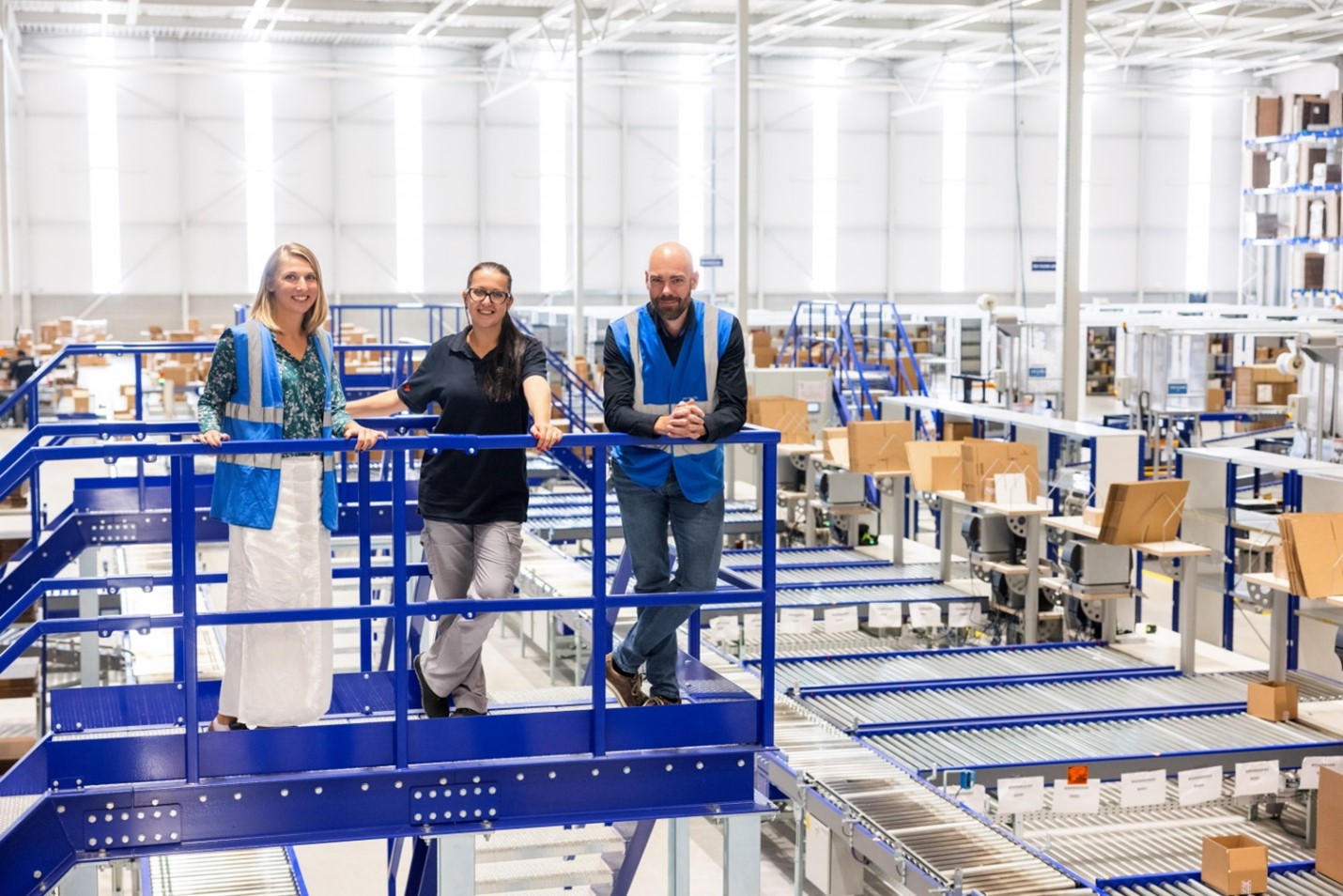 WORKING AT RHENUS
If you would like to work for Rhenus too after hearing this story, the company is still looking for employees across various departments. We need logistics staff in the warehouse, customer service staff, engineers, planners and much more.
Of course, we offer a competitive salary and career opportunities within our global company. Rhenus also looks after the health of its employees. Many positions are flexible in terms of hours. Permanent employment is one of the options. Working for Rhenus Logistics offers several advantages. We offer personal development with professional training courses and our employee benefits include discounts on cultural performances, sports activities and the purchase of a bike or laptop.