What do you like doing in your spare time?
I live in Tilburg, close to the city centre. Not far from the shops and the railway station. From there I can reach the whole country. You can be in cities like Amsterdam, The Hague, Rotterdam in no time. There's always something to do there, for example go to one of the many festivals.
It sounds like you feel at home in Holland?
Absolutely. I've met some very nice people. We get together regularly and do fun things. We travel through the country often or we go to the gym, right here in the centre of Tilburg.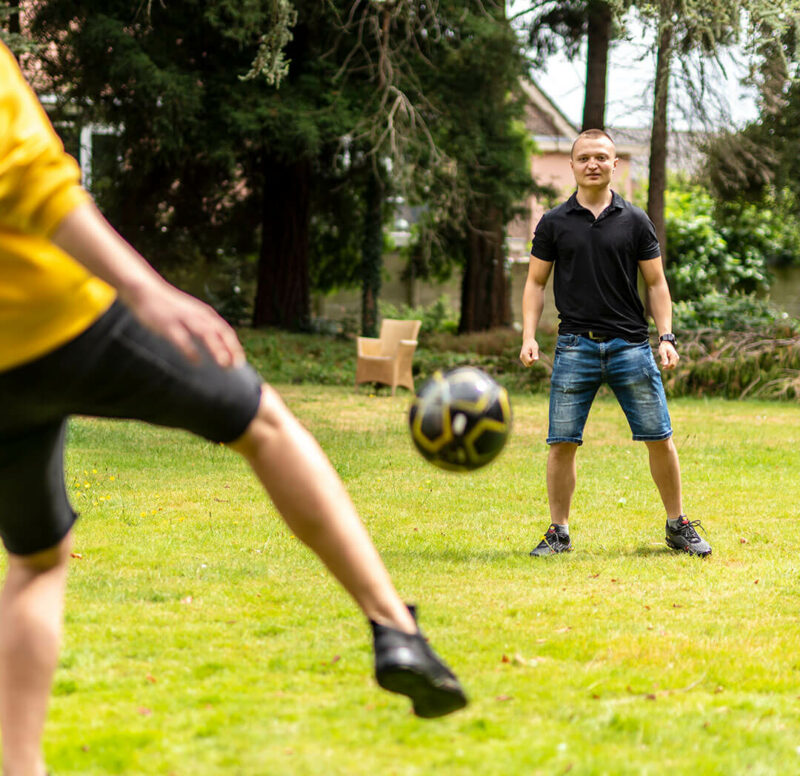 Almost everyone in Holland speaks English. So I felt at home here very quickly.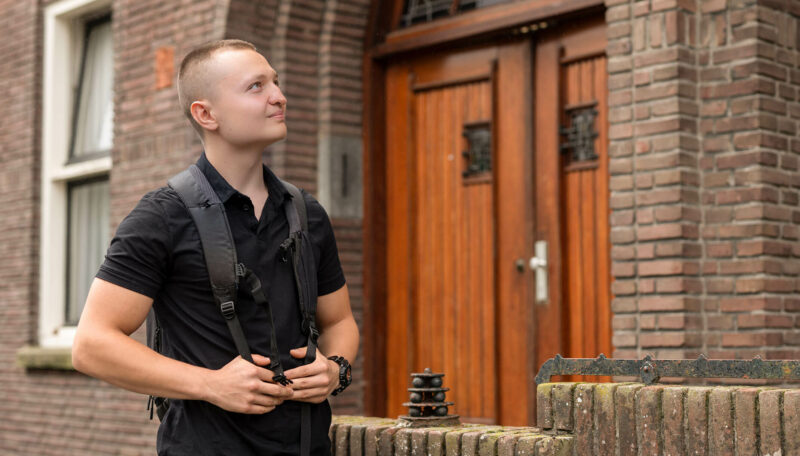 Do you still have time to work then?
Ha ha, definitely. I work at a company that makes mosquito nets. It's simple and light work. So I have enough energy left over to exercise or head out after work.
Does the job pay kind of well?
Kind of? I was kind of earning some money in Bulgaria, just 200 to 300 euros a month. Here I earn a multiple of that amount. It gives me enough financial space to go to the gym five times a week, do all my shopping and also study. I save any money I have left.
What I also find very important is that here in Holland, I have a lot of perspective to grow in my career and personally SBA Flex helps me with that.
What does your average workday look like?
Right now I'm working in Boxtel, which is easy to do by car from Tilburg. We drive together with other colleagues and it takes just 20 minutes. Some of them live in the same house as I do. We often cook dinner together at home, go shopping or just relax in the communal garden. It's nice and fun living here.
How did you end up at SBA Flex, by the way?
Through Google. I did a targeted search on 'working in the Netherlands' and SBA Flex came up at the top. I'm glad I found them. They asked me to come in for a job interview soon after I contacted them. And I started my job already a few days after that. SBA Flex gets things done very quickly.
I'm glad it all worked out this way. And that I'm living in the Netherlands, because the life here is so nice. Everyone speaks English, for instance, which isn't the case everywhere in Europe. It helps you feel at home very quickly.